Description
Greenhouse tape
Greenhouse tape is clear polythene film on which one side has a high track adhesive element called acrylic adhesive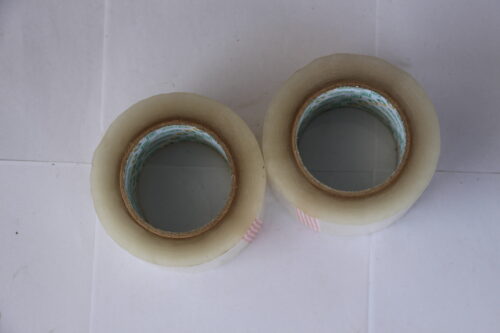 Heavy-duty tape is designed for interior and exterior bonding applications and is great for repairing minor tears in polyethylene greenhouse film/paper. Both tape and adhesive are UV protected to help prevent deterioration.
The tape comes in various sizes and lengths. They normally come in a cylindrical manner with a holder being a paper made of wood.
The commonly available tape lengths are 50 meters length and 100 meters length. Moreover, these acrylic adhesive materials are always clear with some with yellowish films.
The choice of the color (either clear or yellowish tape) depends with the greenhouse polythene films one has. The colors do not affect the functionality of the tape.
Greenhouse polyethylene tapes Applications
Greenhouse patching and seaming on films
Splicing, seaming and sealing-coated or uncoated surfaces
Surface protection and temporary hold down
Sand blasting stencil mask
Also ideal as a weather seal for applying plastic storm windows, door jams, and window casings in low temperature environments.
Characteristics  and advantages of greenhouse tapes
UV and Weather Resistant
High Adhesion and Cohesion
Aggressive Adhesion to Films
Conform-ability to Irregular Surfaces
Withstands Extended Exposure to the Elements
Available without or with a white poly coated release liner
very strong and resistant to moisture.
Procedure on how to install greenhouse tapes
Always ensure the surfaces to be bonded are clean and close to each other as close as possible.
Ensure the surface is free from water element .i.e. dry surface
When installing the greenhouse tapes ensure the adhesive film part is free from dust or soil particles. These dust or soil particles will inhibit the bonding between the tape and greenhouse polythene paper surfaces.
NB: whenever on is installing tape at higher heights,ensure the ladder you are using is strong and firm to avoid injuries