Description
Ponds and dam construction using Geo membrane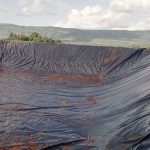 Water harvesting is among farm investments that cannot be ignored. There are various methods of storing harvested water this method includes water pans, ponds and dams. Ponds and dam construction is an engineering process that requires expertise and attention to details mostly when dealing with Geo membrane.
Without proper procedure being followed ponds and dam construction poses a serious risk to the people around it and also the owner apart from legal implications that may come with poor workmanship, the environmental risk is unimaginable.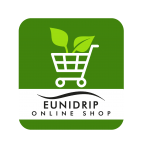 Eunidrip irrigation systems is a reputable company that takes care of all pond and dam construction needs right from dam design, dam registration and construction.
There are various factors which guide good and safe dam and pond construction which include simple details that should be observed during design like understanding the nature of soil, ground gradient, overflow spillway, catchment area and silt management. It's also important to get the right equipment during construction so as to save on construction cost. Right equipment for dam and pond construction will deliver good results timely and effectively.
Geo membrane prices.
Looking for good and smooth HDPE, high density polyethylene, pond or dam Geo membrane lining materials of 0.3 millimeters, 0.5 millimeters and 1.0 millimeter thicknesses? Eunidrip irrigation systems are the known and recommended dealer and country wide supplier of HDPE Geo membrane. We are located along George Morara Road next to CMC motors opposite Medicros hospital in Nakuru.
Our Geo membrane liners are commonly loved and used by all groups of farmers dealing with fish rearing (aquaculture), urban agriculture in making vertical garden and water harvesting and storage services.
Common HDPE pond or dam lining materials(Geo membrane) comes with width of 8 meters or 6 meters and lengths of 100 meters.
Dam or pond liners are chemical resistant with good heat absorbed quality thus making it efficient and recommended in water handling facilities. The resistant to wear and tear is a very vital tool during manufacturing because of the places where dam or pond liners are implemented.
Advantages of HDPE Geo membrane when used in open field.
Very strong with high tearing resistant.
Durable because of non-corrosive elements used in its manufacturing.
High chemical resistant.
High moisture holding, seepage prevention and control.
Resistant to sun UV rays.
Cost efficient and economical as compared to masonry water storage facilities.
Easy to maintain.
For the best construction of fish ponds, dam liners are commonly used to prevent water seepage thus good water holding capacity.
The use of dam liners has encouraged the researches and implementations of the mobile fish ponds hence encouraging fish farming practice to be wide spread even in areas arid and semi-arid areas.
Factors considered while buying the Geo membranes.
The liner should have proper initial storage for instance the storage place should be free from piercing materials like needles, sharp stones etc.
Check for the presence of any hole on the liner.
Technical personnel for installation.
The life span of the liner.
Design partner [where will be install how look like i.e. concrete}
Texture of the liner
Backup mechanism
Durability of the liner
Fish farming using Geo membranes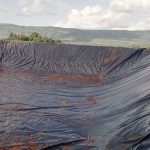 Fish farming is the major economic activity which involves rearing of fish in a closed concrete structures filled with water, rivers, lakes, streams or earthen structures made of dam liners.
Dam liners are best recommended for fish production since they help in preservation of water from side or down ward seepage. This creates ample environment for fish growth since water quantity is made constant.
In most fish farming practices, the sleeves are made with concrete or earthen to provide good environment for growth of plants that are beneficial to fish in terms of food and oxygen provision.
Factors to consider when practicing fish farming
Land area
Pond design and construction
Fish species
Fish food
Market availability
Mode of transport
Fish pond requires generally flat area of land and selecting a suitable land for fish farming is very important and first score in fish farming.
For large fish production. Earthen ponds are very suitable. When looking for favorable land for fish growth, there are some necessities that must be considered for proper fish growth.
These necessities may include adequate fresh water supply, good impermeable soils to contain water, availability of labors, good transportation.
Procedure for identifying good land for fish pond
 Select the land slightly lower than the water intake source. This will help you to fill the pond by gravity rather than by pumping.
 Availability of a great water source like streams, lakes, rivers, springs near the land is of great beneficial since water needed for recharge will be readily available. For better fish production, the quality and quantity of water plays a vital role.
 Quality of soil also very important. Rocky, sandy or gravelly soil is not suitable for constructing a pond. Soil with at least 20% of clay is suitable for holding water and constructing pond.  Soil with good quality ensures good water retention capacity
Try to select a land which is relatively level. Generally, a slope about 1% is ideal. Steeply sloped lands are not suitable for building ponds.
Avoid the flooding and polluted areas.
Never select the land very close to crop fields.  These types of fertilizers and pesticides can cause danger in your fish pond.
Suitable transportation systems are for marketing the fish and buying necessary materials from the market (food, medicines etc.).
A market near the farming land. Transporting the fish so far for marketing will reduce the price and quality of fish and increase the cost. So, select a land from where you can easily market your products.
Pond design and construction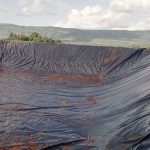 This is the immediate stage after land selection. Under this step, the farmer is advised to get the best designs.
As required by the to the species of fish to be reared. These designs are got from fishery departments or the fishery recognized bodies.
Pond construction also depends with the land availability. People in small plots usually tend to rear few fish due to lack of space to accommodate big structures.  Good designed pond ensures good health and maximum production of fish.